Solopreneur/Freelancer Legal Bootcamp – August 30, 2019 in Chicago, Illinois
Business Start Up Bootcamp for Independent Contractors and Freelancers – $1,000.00 Class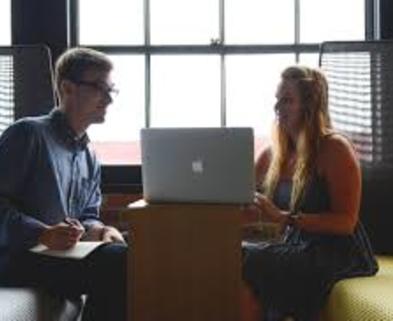 How did you choose your profession? Did you pick a job that you thought would be easy? Or lucrative? Or glamorous? Or, did you pursue a career related to your interests and hobbies? Chances are, you didn't base your decision on the latter—but you probably should have.

Learn the steps you need to take to turn your hobby into a business that can "hopefully" support your lifestyle and you will never work another day in your life. Take part in this business bootcamp that will get you on the right path to open the business of your dreams. This intensive 1 day session will give you much of the insight you need to organize and operate your business legally and efficiently. At the end of the session, you will have a plan for your business that you can begin to implement the same day.

Upcoming Dates: August 30, 2019


Session 1:
Business Law 101

Session 2: 
Legal Entity Formation

Session 3: 
Trademark and Copyright Law

Session 4:  
Legal/Operations Management Overview
During the session you will begin the application processes to form you entity, obtain your tax numbers, register your trademarks/copyrights and more.  This is more than a short overview of the law.  This is an intensive process to get your business set up properly.  
Participants who complete the bootcamp will receive a $200 discount on the corporation/LLC management kit for from The Law Offices of Florence E. Hardy to help ensure their business gets started off on the right off.
CLASS DETAILS
Friday, Aug 30 2019
9:00 AM – 5:00 PM
Breakfast and Lunch IncludedPrice: $1,000.00
For More Class information or to Sign Up – Click here
Automating for Business Success – Available On Demand
Crowdfunding 101 Webinar – Available On Demand
Interactive Trademark Webinar
Get your trademark application done in one day!!!  For times available! Only $99.  Register at getyourtrademarktoday.eventbrite.com.
Information for Gig Workers
The Chicago regional office of the National Labor Relations Board filed a complaint against on-demand delivery service Postmates last week alleging labor violations against its drivers, raising a question that has dogged the gig economy since the rise of Uber: Are the drivers employees?
On Monday, April 29, 2019, the United States Department of Labor ("DOL") Wage and Hour Division issued an opinion letter in response to an inquiry from an anonymous "virtual marketplace company" ("VMC") concerning whether individuals who provide services through the VMC ("service providers") are employees or are independent contractors for purposes of federal wage and hour laws.